EDITED: ENTANGLED STATES by Edward Whelan Edward Whelan's newest show provokes questions on the validity of the artist's identity as a form of corporate brand through a series of sensationalist self-portraits. This Show will be in the Centre Gallery, East.

VISCERAL by Meredith Lyttle Corner Gallery. Lyttle is known for her award winning textural mixed-media work. She is a graduate of Savannah College of Art and Design with a BFA in painting. A Resident artist at Art Works, this will be her first solo show.

UNCOVERED Skylight Gallery. Curated by Jessie Boyland, the Art Works Figure drawing group meets on the 1st and 3rd Wednesdays of most months to draw from a live model. This show will be a sampling of the group's work. Wednesday drawing sessions are open to the public. Email info@artworksrichmond.com for more information.

IGNITING A PASSION by Dawn Vass Dawn's Mixed Media Work will be displayed this month in the Centre Gallery.

SIMPLY PHOTOGRAPHY 10 Photographers get an opportunity to show their signature photographs in this juried show. The juror is SCOTT ELMQUIST. Call for entries is on January 18th and 19th, 2013 at Art Works. You may enter up to 3 pieces for this exhibit. There are cash prizes. The exhibit will be in the Jane Sandelin Gallery.
Click here to download/print a PDF catalog

JANUARY ALL MEDIA SHOW Each month Art Works offers artists from all over to participate in a juried art show. CHRISTAPHORA ROBEERS will jury the show. Submissions are accepted from any artist and any medium. Call for Entries is on Jan 18th and 19th 12-6pm. See our Call For Entries page to learn more.
Click here to download/print a PDF catalog
All images are the property of the artists and may not be duplicated without permission. Contact Art Works, Inc. 804 291.1400 in Richmond, Virginia U.S.A. for more information or if you wish to seek permission for use of images.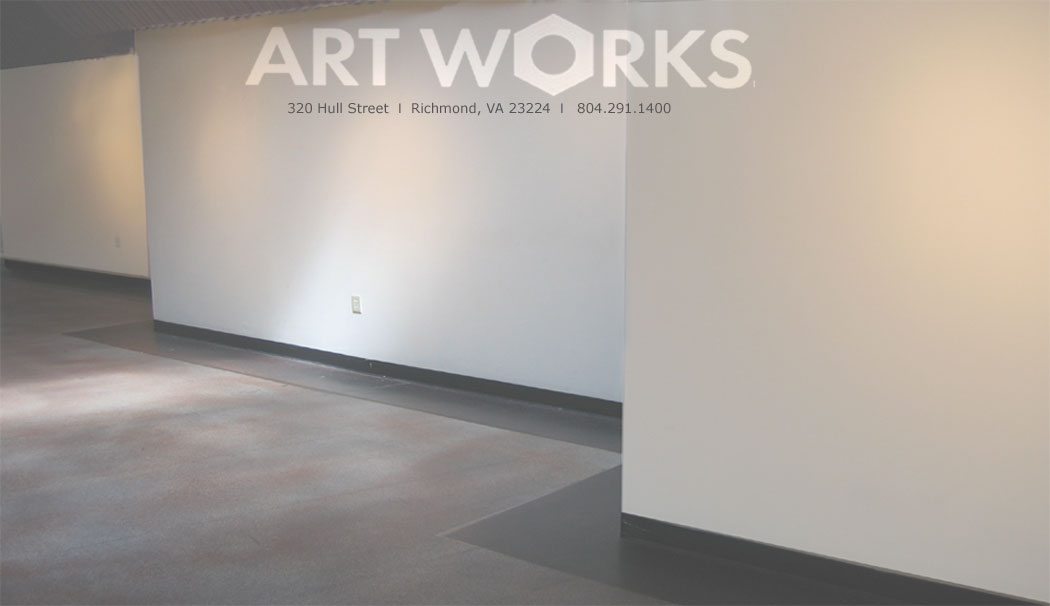 And Thought About You by Jessie Boyland 9x12 Acrylic , $95

Work by Dawn Vass

1st Place Photo Show: CDK + Friend by Dick Pitini 16x20 Photography, $285

2nd Place: An American Icon by Charlie Willis, 13x19 Photography, $300

3rd Place: Red Leaf by Johanna Stoneking, 13x16 Photo on Metalic Paper, $50

Honorable Mention: Untitled II by Eric Leise, 16x20 Digital Print, $125

1st Place All-Media Show: Cereal Bowl by John A. Lee, 30x36 Oil on Linen, $2,500

2nd Place: Aftermath by Chris Semtner, 24x24 Acrylic, $850

3rd Place: Sonnet 97 by Robert Winne 24x24 Mixed Media, $350

Honorable Mention: Male Nude by Tim Robinson, 11x14 Oil, $250