3
Art Works is home to 75 artist studios and dozens of display walls. The studios can be used for working, display or both. Art Works staffs the sales office 6 days a week to facilitate your sales!
Scroll down to learn more and see the studios...
About the Studios:
Art Works has 75 studios and 17 display walls available for rent. Studio prices range from $135 to $600 per month. Rent amounts for studios vary based on size, location and window availability. First and second floor studios are available. Studios have walls to the ceiling, are heated and air conditioned, and locks and keys. Artists have access to the studios 6 a.m. to midnight, 7 days a week. Free parking in the parking lot next to the building.
About the Walls:
Display Wall Space prices are $58, $86 and $112 per month, depending on the wall size and location. These are leased month to month or optionally for long periods, depending on the artist's choice.
How to Rent a Studio:
Come by ART WORKS during business hours (Tuesday - Sunday noon to 6 p.m.) and take a look at the studios available. Fill out an application and sign lease. Make a deposit (one month's rent) plus pay first month's rent. Get your key and welcome pack! Move in and have fun!
Click on the studios below to see images:
Click here to view images of our studios (PDF)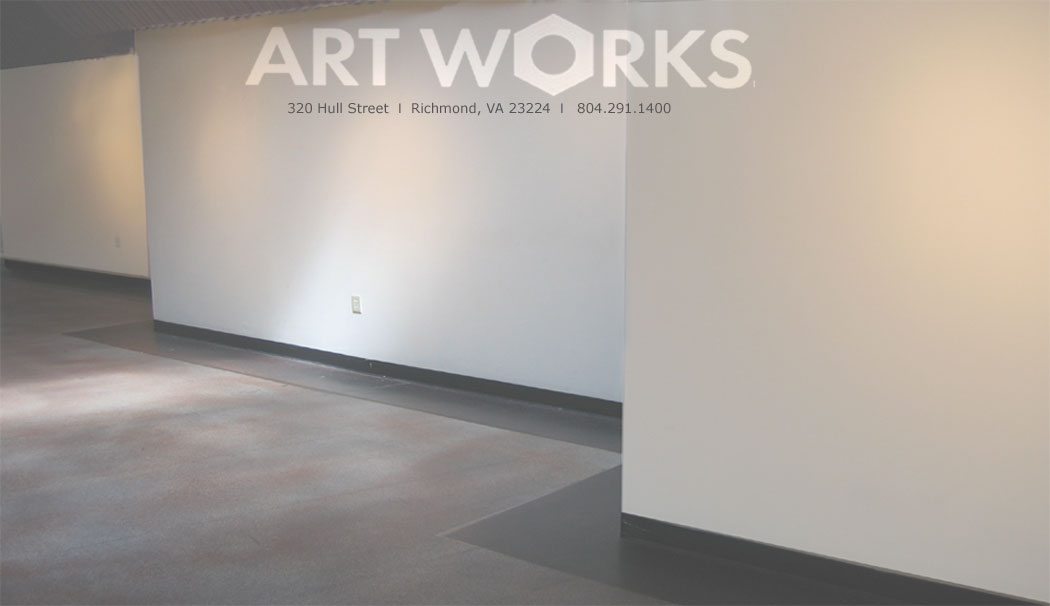 Contact Us:
type your email and message below or click here: