Linda Vegas - Fused Glass
Blue Lily Origami - Fused glass dish by Linda Vegas - 9" x 9" x 4"
Scroll down to see more...
Artist Statement:
"I make fused glass to convey the spirit inside me; as a way of expressing my joy and gratitude for the beauty in the world. The spontaneity and unpredictability that are part of glass fusion mimic the best parts of life. You will see bright colors, unusual designs and unique shapes in my art that parallel the vibrant world in which we live.
Fusion allows combining and layering of colors, texturing and shaping of form, and an end result much greater than its parts. I come to my Art Works studio everyday to see what my kiln has done to the glass inside it. Like Christmas morning, I never know exactly what I'm going to get but I'm pretty sure I'm going to like it.
My work focuses on creating functional art; art that can brighten everyday life. Fused glass is food-safe and allows me to create handmade objects to use in the home in so many ways. Whether it is a piece to serve a special dinner, a gift for loved friend, or a decorative piece that makes you smile, it makes me happy to think my art is brightening people's lives. I am drawn to the lasting quality of glass. Long after I am gone, my art will shine with the beauty in the world. "
You can contact the artist at Art Works, Inc. in Richmond, Virginia from noon - 6 p.m. Tuesdays through Sundays (804) 291.1400.
All images are the property of the artists and may not be duplicated without permission. Contact Art Works, Inc. 804 291.1400 in Richmond, Virginia U.S.A. for more information or if you wish to seek permission for use of images.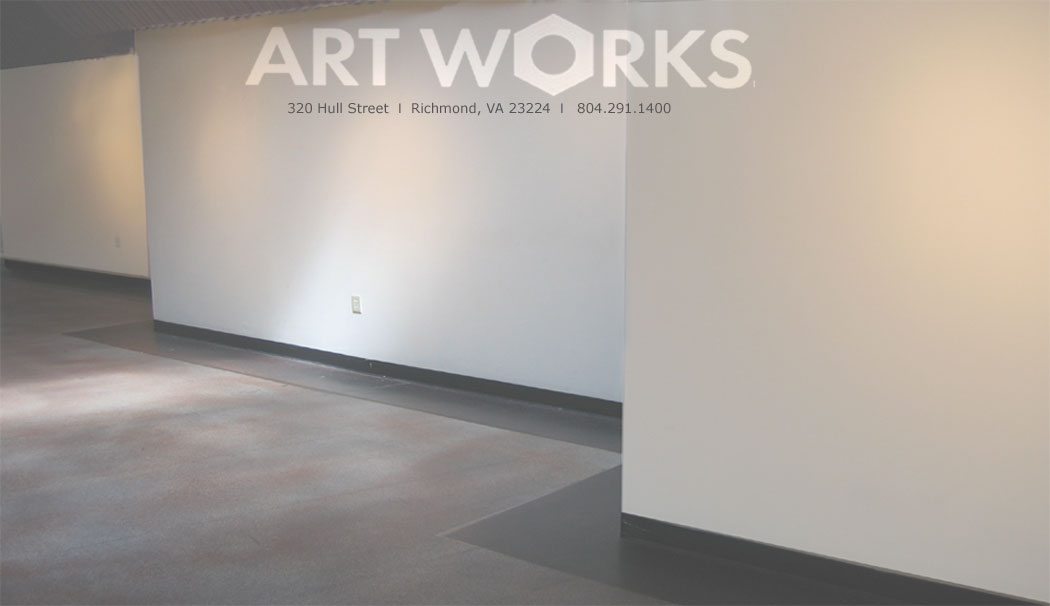 Simply: The Sunflower
36x18 Wall Art
by Linda Vegas, $400

Anatomy of a Raindrop
20x14 Panel
by Linda Vegas $250

Eggs on a Quilt
12" diameter x 4" deep
by Linda Vegas, $125

Transformation
10"x7" Platter/tray
Linda Vegas, $100